Bird Sulfa - Sulfamethoxazole 400 mg Tablets (30 Count) [DISCONTINUED]
Thomas Labs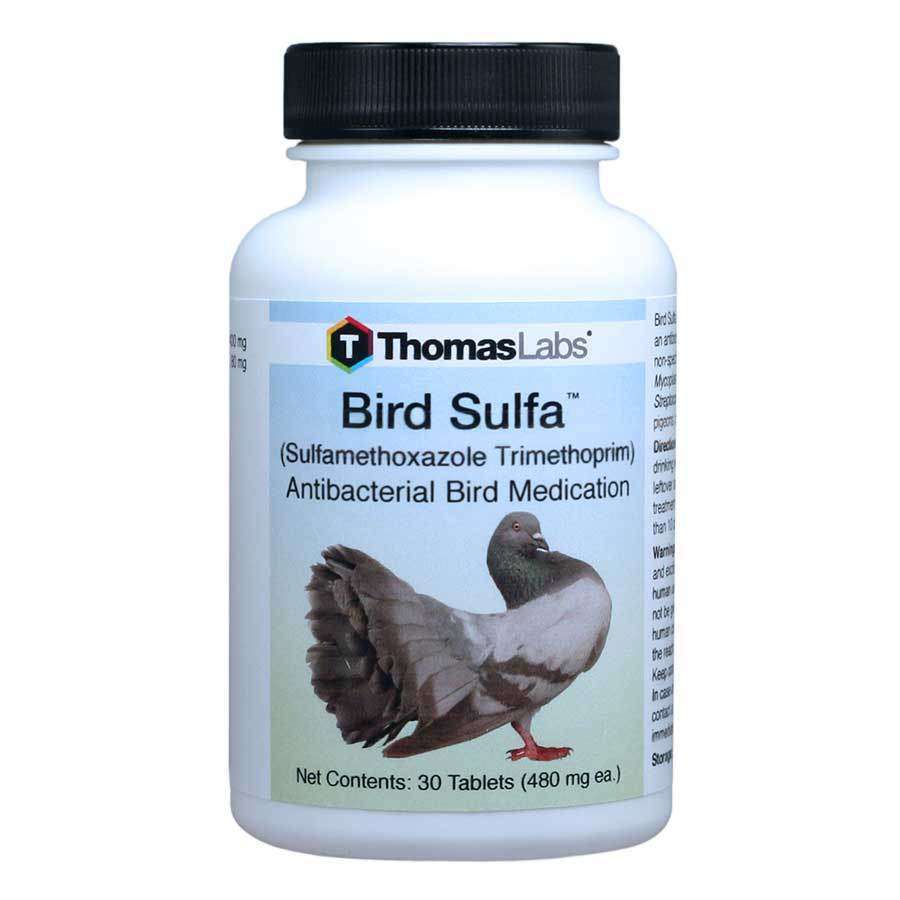 Available Sizes: 
30 Count Bird Sulfa
100 Count Bird Sulfa
Bird Sulfa Sulfamethoxazole 400 mg, Trimethoprim 80 mg is for systemic and local infections in pet birds exotic gamebirds and racing pigeons.
Each tablet contains:
Sulfamethoxazole, usp.............400mg
Trimethoprim, usp......................80mg

Directions: Add the contents of 1 tablet, to 8 oz. of drinking water, make a fresh solution daily. Continue treatment for 7-10 days. Not to be given to birds that are intended for human consumption.
Storage: Keep lid tightly fastened and store at controlled room temperature of 59°-86°F. (15°-30°C).
Caution: Keep out of reach of children. Bird Antibiotics are not intended for human consumption.
Related Products:
Fish Sulfa Forte