Fish Min - Minocycline 50 mg Capsules (30 Count) (DISCONTINUED)
Thomas Labs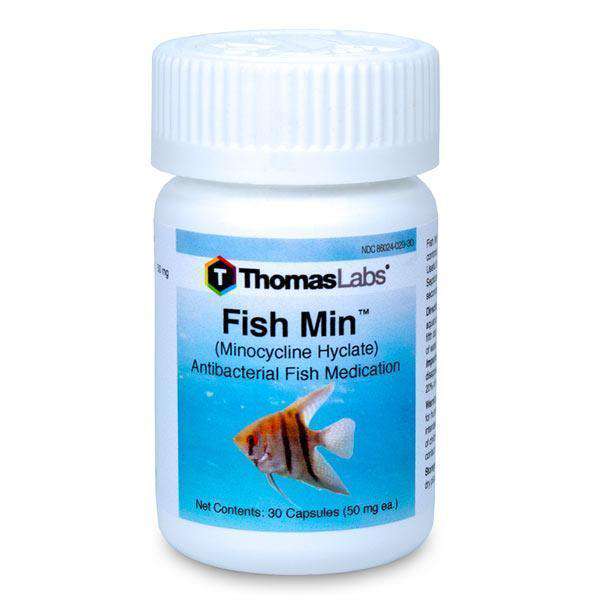 Available Sizes:
12 Count of Fish Min - Minocycline 50mg
30 Count of Fish Min - Minocycline 50mg
Fish Min Minocycline - 50 mg
Packaging:
Caution: Keep out of reach of children. Fish Antibiotics are for aquarium use only. Intended for ornamental fish and/or ornamental organisms, and not intended for use with fish that are intended for human consumption.
Directions: First day: add 1 capsule (50 mg) into aquarium for every 25 gallons of water. Second through fifth day: add 1 capsule (50 mg) for every 50 gallons of water. Repeat this 5-day treatment once, if needed. Important: Treat for 5 days even if visible signs disappear. To remove harmless yellow color, change 20% of water and use charcoal filter until clear.

Storage: Keep lid tightly fastened and store at controlled room temperature of 59°-86°F. (15°-30°C).